Conventions can provide a lot of entertainment, but they often take up quite a lot of time and money thanks to you having to fork out for your lodgings, transport tickets, food, your con badge, and lots more. But there is now a gaming convention that takes place for free on the Internet and it goes by the name of AetherCon. Here, you can find out all that you need to know about this awesome convention.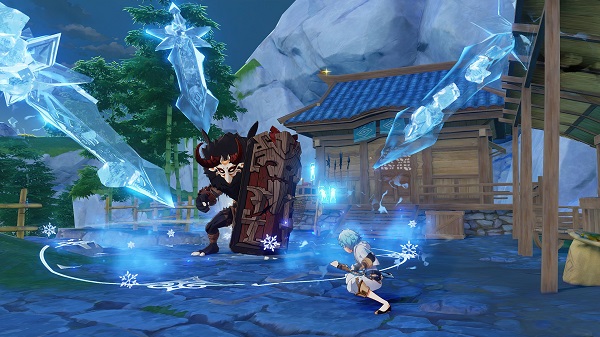 What is AetherCon IX
AetherCon is a tabletop RBG Convention that takes place completely online and sees thousands of pen and paper RPG gamers come together for a weekend of great fun. There are a variety of (games) that you can enjoy that include genres such as fantasy and adventure. The XI AetherCon edition will take place in the spring of 2022 - as of yet, the exact dates have not been released, but we will update this page as soon as we find out ourselves.
This online RPG convention is completely free for RPG fans to attend and take part in (although there is a catch, which we talk about later), and the organizers do not make any profit off the back of it. Over the course of the weekend, you will have plenty of fun playing the tabletop RPGs that have been developed by some of the best RPG publishers in the world such as www.trolllord.com. Oh, and to make things even better, there are plenty of cool prizes up for grabs, and all you have to do in order to be in with a chance of winning is play the games that are on offer.
All the games that are on offer will be played on Roll20, which is a free virtual tabletop. This program will allow all of those who are participating at the convention to simply click on the link of the game that they want to play, and they will be sent straight to the playing area. This is great because it means that you will not have to download and install any software in order to participate.
What Are RPGs?
We know that some of you might have just only recently come across the world of RPG, and are still not entirely sure as to what it is or how it works. If this is you, do not fear because we are going to explain that for you right now. Many people look at RPGs as games that have a variety of imaginary worlds that come with very heavy rulebooks and are only enjoyed by nerds who still live in their mother's basement. However, RPGs in their true form, are nothing more than pure storytelling.
Here is a quick summary of how they work. The group will choose a Game Master, who are also called storytellers. The rest of the group are called Players, and they are responsible for the actions of one character. The Storyteller is there to keep the story moving on, while the Players play as their characters in the story. The decisions that they make will determine how that particular story will progress. So, although there is only one Storyteller, it is the responsibility of the whole group to move the story forward and make it fun.
News & Announcements
The goal of this awesome event is to provide online RPG gamers with a common meeting ground where everyone can gather to play and discuss our favourite hobby. In the past, these gatherings used to take place in a mutually agreed location, and RPGers from all over the world would rock up and trade, discuss, and compete against each other in a friendly manner. However, it is not always feasible for someone to travel halfway around the world to attend a convention for the weekend,so we thought that we would make full use of all of the great technology that is available to us and create a convention that is available to everyone around the world who has access to the Internet.
So, now that you know what the goal is, let us now take a look at some of the latest news regarding this convention.
There Will be Some Celebrities in Attendance
Those of you who attend that XI AetherCon convention should keep a look out for some famous faces as we are glad to be able to tell you that there will be some great celebrities in attendance. We will not ruin the surprise for you by telling you who they are, but we can give you some clues to keep you guessing. One of them played a major role in the Lord of the Rings movies, while one of the other ones is a famous musician and now does a bit of acting on the side. Also, if you are a big Marvel fan, then be sure to keep an eye out for a familiar face or two. We are sorry to disappoint you, but it will not be Chris Evans.
Big Prize for the Most Valuable Player
Above we mentioned that there will be some great prizes up for grabs, and we definitely were not kidding about that. In fact, at the end of the weekend, the person that has proven themselves to be the most valuable player over the weekend will walk away with a crisp $10,000. There are plenty of other smaller prizes up for grabs too, so there is a good chance that you walk away with something cool. Even if you do not, then it does not matter because you did not have to spend any money to enter and you will still have had an awesome weekend.
There Will Be a Chance to Gamble
Nowadays, online gambling has become very popular, so we thought that we would get with the times and bring some betting to our convention. This time around, we will have a section where you can go to place bets on the different games that are being played. Okay, we will not have that many markets available, but you will still be able to put some money on the player that you think will go on to win the game.
Obviously, nobody is obliged to gamble when taking part in this convention – if gambling is not your type of thing, that is perfectly fine, you can just stay away from the new gambling section.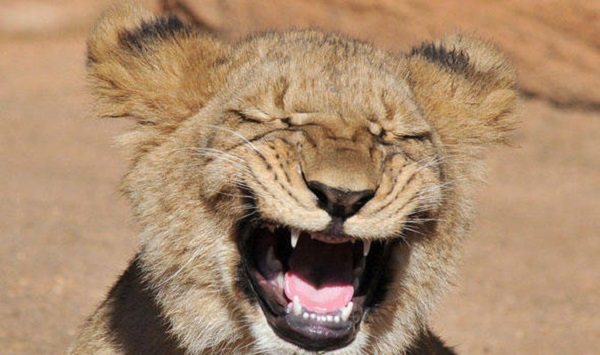 Send Us Your Funny Stories
AetherCon want to hear your funniest RPG stories in 800-1000 words. No matter what it is, they are interested in hearing it. Send your stories to them and they will post each one online and the RPG gaming community will vote for their funniest - the story that receives the most votes will be included in the AetherCon magazine and the author will receive a nice prize bundle.
Here Be Monsters
One of the main games that will be available to play is called Here Be Monsters. This has become one of the most popular RPG games, so it would be a sin for it not to be available at the AetherCon convention. We know that some people might be new to the world of RPG, so, for their benefit, we are going to take a quick look at what this game is.
Here Be Monsters is a very social game that is available on a variety of mobile platforms. It comes with full browser support and has a colourful fantasy world that provides players with plenty of things to do, either by themselves or with their friends.
Some of the main features are as follows:
Explore and Collect: Explore the lands and collect rare specimens and items that include exotic fish, fruits, and butterflies.
Monster Trapping: Design and then upgrade great baits and contraptions to lure and catch more than 100 famous monsters from different mythologies around the world. In this addictive adventure game, you will come across everything from the Mexican Chupacabra to the Australian Yowie.
Play Your Way: This new world is full of fun - you can make friends from all over the globe and can team up, discover new recipes, customize your homestead, explore other lands, make a wish, or relax and do a bit of fishing.
Epic Quests: Create and improve your own character and become a famous monster trapper as you take part in a variety of different quests. Become a member of the Ministry of Monsters and travel around the world meeting a variety of quirky characters.
Fantasy Poker
Another game that you will be able to enjoy at this RPG convention is Poker Quest. This is a fantasy game where you have to battle through a world of monsters using a deck of traditional playing cards to boost your items and make you more powerful. The bigger and better hands that you land, the stronger your abilities will be. There are thousands of different items for you to discover and hundreds of monsters for you to defeat. You must choose one of the heroes, but choose carefully because each one has a unique set of skills that encourage different playing styles.
Below are some of the main features of this game:
An interesting world that is full of knights, castles, dragons, and wizards
Select whether you want to play with permanent upgrades or not
17+ unique heroes to choose from with more being created all the time
Thousands of different items to find
Hundreds of monsters to conquer
Dungeons & Dragons Tournament
Dungeons and Dragons, also known among fans as D&G, has been around for close to half a century, so it is a game that must be found at any RPG convention. What has made it such a popular game is that once you have learned the ins and outs of it, there are thousands of hours of action ahead of you. It might be quite intimidating to start with, but once you get used to it, the world becomes your oyster.
This is the biggest tabletop RPG game in the world and players create their own characters and then weave collaborative stories using imagination, improv, and dice rolls. They are guided by the dungeonmaster, whose job it is to describe the world, different characters and monsters, and makes sure that all the rules are being adhered to. The dungeon master, like the players, will use dice to determine what happens during the game. For instance, they might make you roll a die to see how well you will land when stumbling off a high cliff.
While improv and storytelling play a major role in D&D campaigns, strategy and combat are also important parts of this RPG. Combat is basically player versus dungeon master, with the DM being able to control the monsters in the same way that the players can control their characters, using dice to determine whether spell and attacks hit and the type of damage that they inflict.
When you are creating your character, you will have to select a race as well as class, with the latter determining the type of fighter your character is. For instance, if you want to be sneaky and lithe, you might opt to pick the rogue class, or you might decide to go for the warlock class if you wish to use magic. Or, maybe, you want to draw energy from the dead and opt to for the race of keepers. When you have chosen your race and class, you will then have to roll some dice to determine your character's strength and intelligence strength.
Cleric Cricket
As you can imagine, it costs a bit of money to set up a convention such as AetherCon, even if it is all online. Also, as we mentioned above, there are many prizes that they are giving away over the course of the weekend. Therefore, they thought that they would do a bit of a fundraiser to help raise a bit of money to cover some of the costs. Please keep in mind that they are not making any type of profit from this convention.
So, they have decided that those who dress up as cleric cricketers for the event and show off their outfits on zoom can attend the convention for free. However, those who decide not to dress up have to pay a donation of at least $5 in order to attend.
What to Do When the Weekend is Over
Once the convention is over, you will probably be looking forward to taking part in other tournaments with your friends. This is very understandable since you will have had so much fun. You can organize your own RPG tournaments with your friends at www.multiversecg.com - They will organize a tournament for you any day of the week for up to eight players.